After Metahaven (2008/2009), Åbäke (2009/2010), Paul Elliman (2010/2011) and LUST (2011/2012), OSP Open Source Publishing are the the fifth collective to join the ESAD's program as invited designers, giving workshops throughout the first semester.
The intervention of OSP is situated around the notion of stroke, in the sense of path—as opposed and informed by the notion of form. Allowing itself to be explored through the different modalities of drawing, typography and cartography, the stroke is intimately related to the tool by which it is drawn, thus influencing the visual language.
As technical, intellectual and cultural constructions, software embodies specific conceptions of the objects they are designed to manipulate (stroke and form, in this case). The PostScript format, for example, describes letterforms by their contour instead of their skeleton. Yet other, lesser known file formats might take an inverse approach.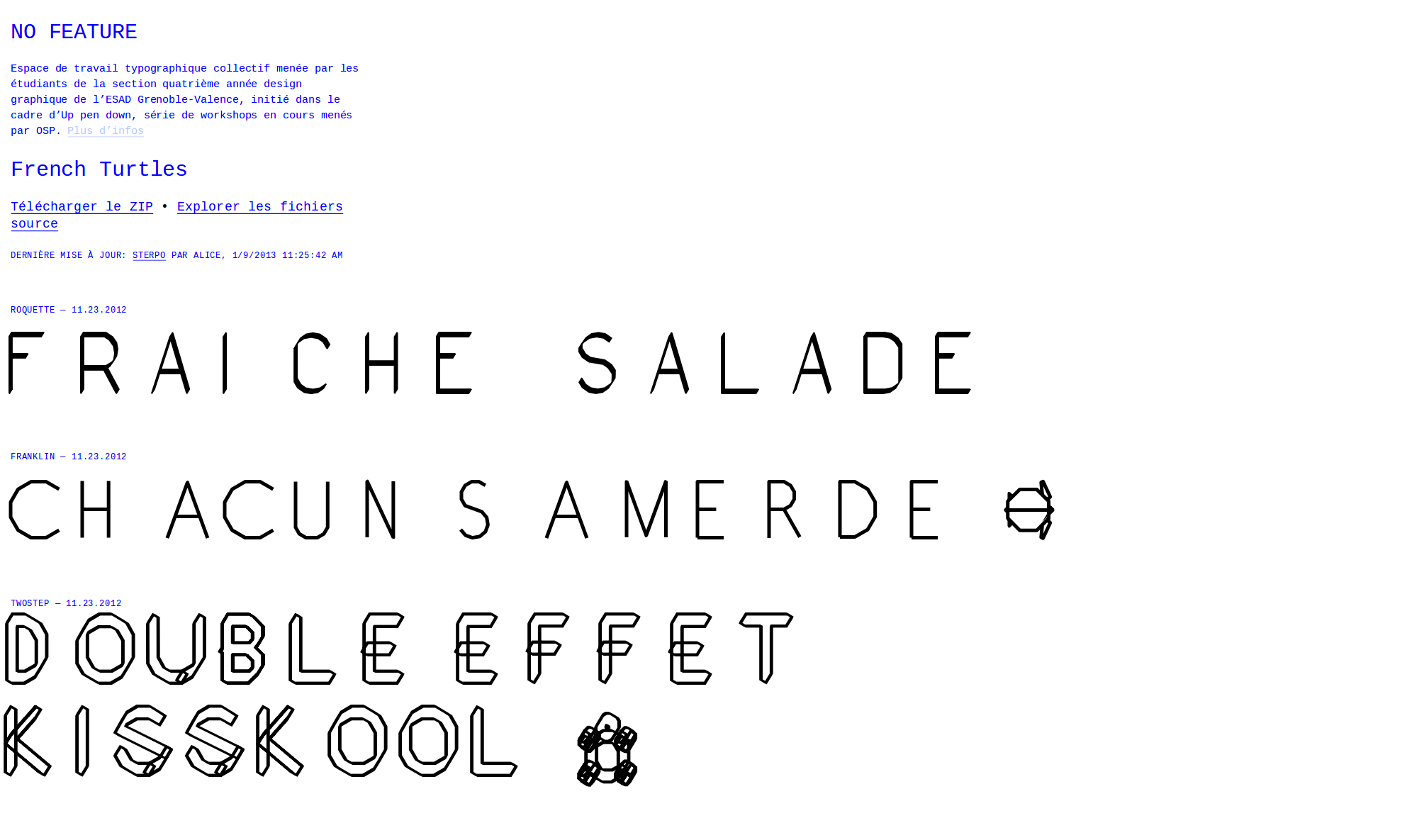 By virtue of the availability of the source code and more importantly still by the open discussions around their conceptions (mailing lists, collaboration platforms), free and open source software allows the designer the better grasp the implications of the tools for their process.