Fashionable meditations1
is an application that will generate a status update.
The algorithm makes use of your individuality in order to come up with a message that is just right: it strikes a balance between the ridiculous and sublime.
Go ahead and:
The algorithm has been based on drafts for an artist's statement.
---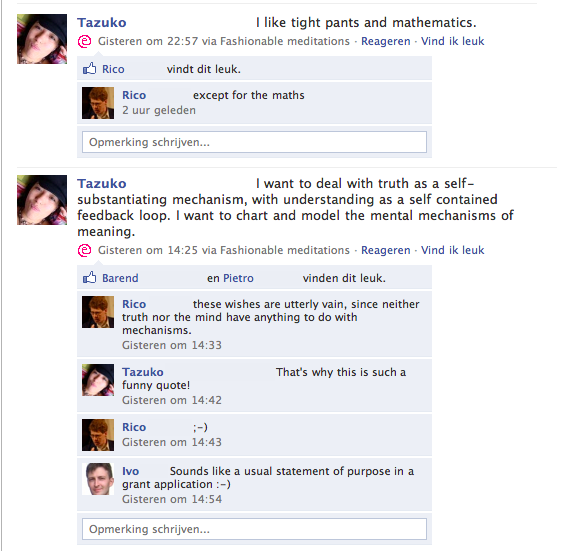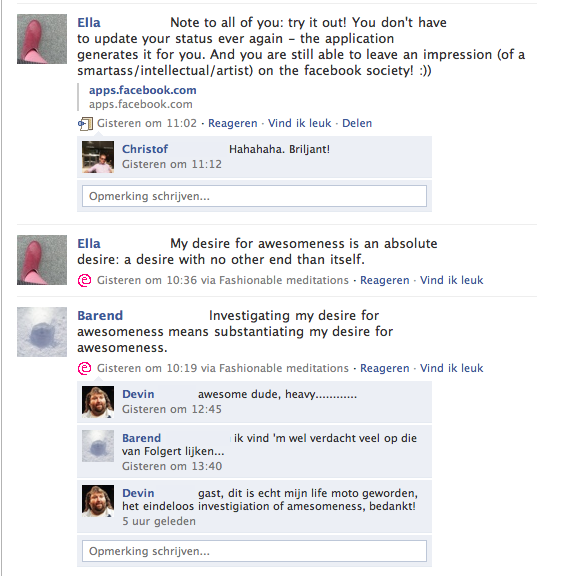 What's that?
GitHub is a site to share source code for computer programs. It is like Facebook for computer programmers.